FMi Products
What just may be the perfect manufactured fireplace, the new Plantation from FMi is the new flagship of the Grand Masters Series.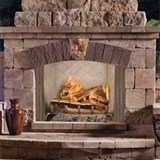 Vantage Hearth's Outdoor Woodburning Fireplace features clean, single piece brushed stainless steel faces, stainless mesh spark screens and even a solid stainless steel log grate.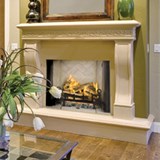 Fully loaded and truly impressive, Vantage Hearth's Traditional Series Premium is the flagship product, and sets tough new standards for any wood burning fireplace.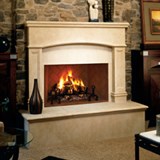 Vantage Hearth's Luxury Series includes Mosaic Masonry technology, a dramatic development that will change the way you think about the fireplace.